This tutorial was originally created and posted by zoidnoid11 with a few alterations by me. I left it in zoidnoid11's perspective so this is all in credit to him.
You can find the latest version 
HERE
 along with other tools by riry sukisuki.
1. Open LR Photo Studio and choose the path/folder where the costume files to be modded are located. With the latest version, the costumes are automatically previewed so you can easily find which costume you are going to mod then you just choose. Let's take Ayane's Senran Kagura outfit as an example.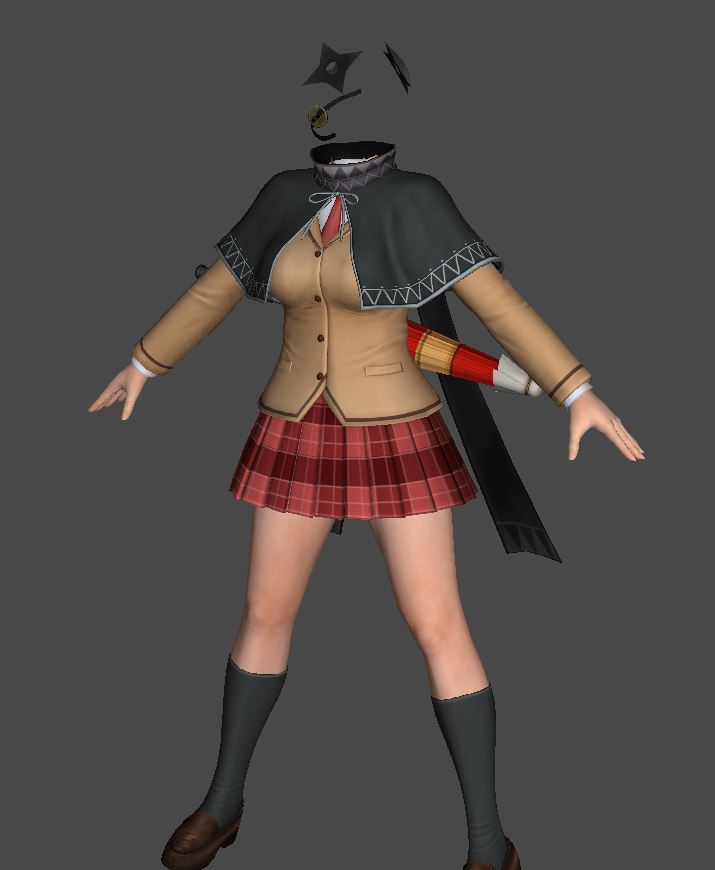 2. Right-click on parts you want to hide, if the end result looks good, you can then delete it, which creates a new .tmc file. The original file will remain untouched.
Note that currently, the tool will save a new .tmc file every time you delete something (unless you directly choose to overwrite the original TMC), you'll eventually end up only needing the one with the newest modified date.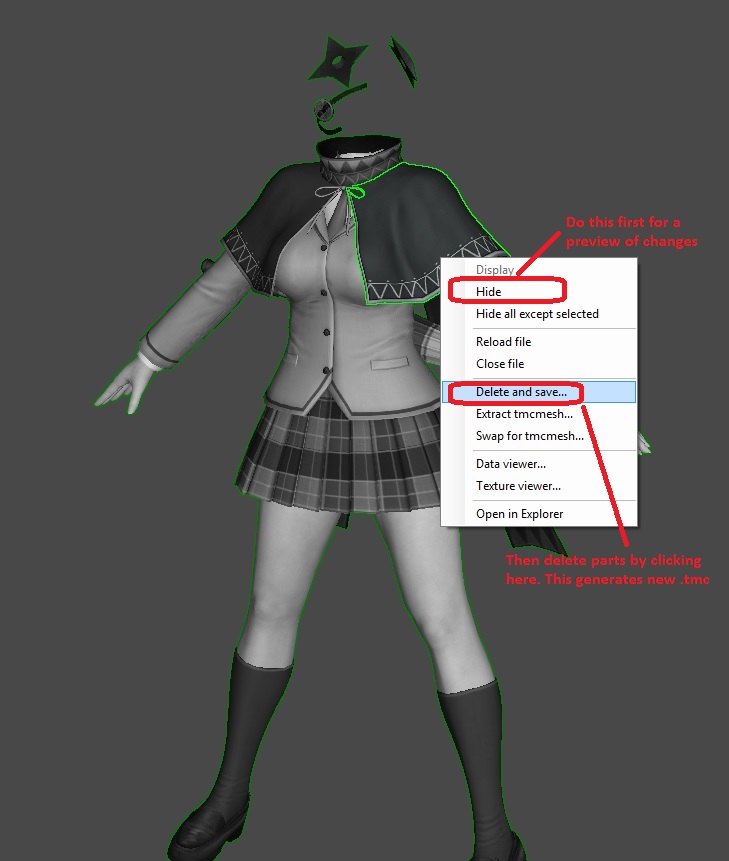 3. I ended up with a generic outfit, but one that's unique from the original.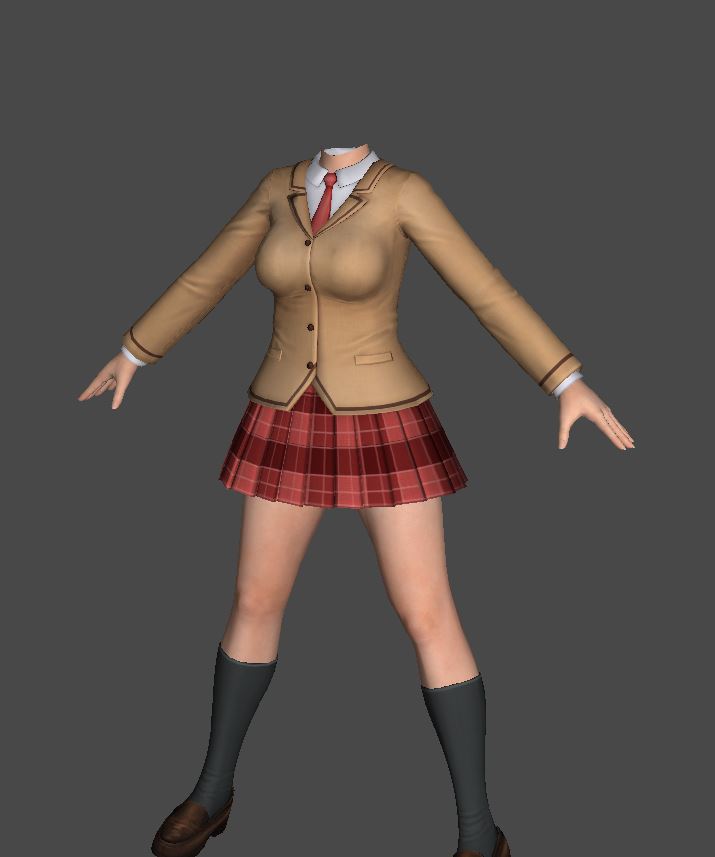 4. Now for textures, right-click on a part and choose texture viewer. Unlike the old Texture Tool, you can see exactly how a texture file will be displayed on a 3D mesh by clicking the 'mesh' checkbox. Textures are grouped by their corresponding 3D object.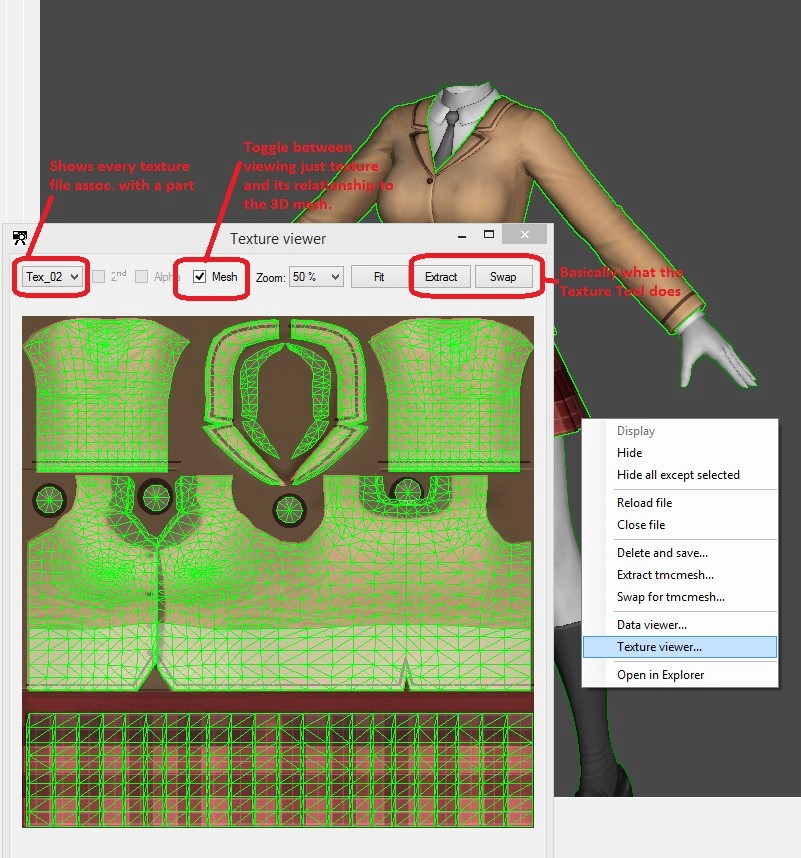 5. Spend some time in Photoshop editing extracted textures. Swap them in, and end up with something fairly different from the original.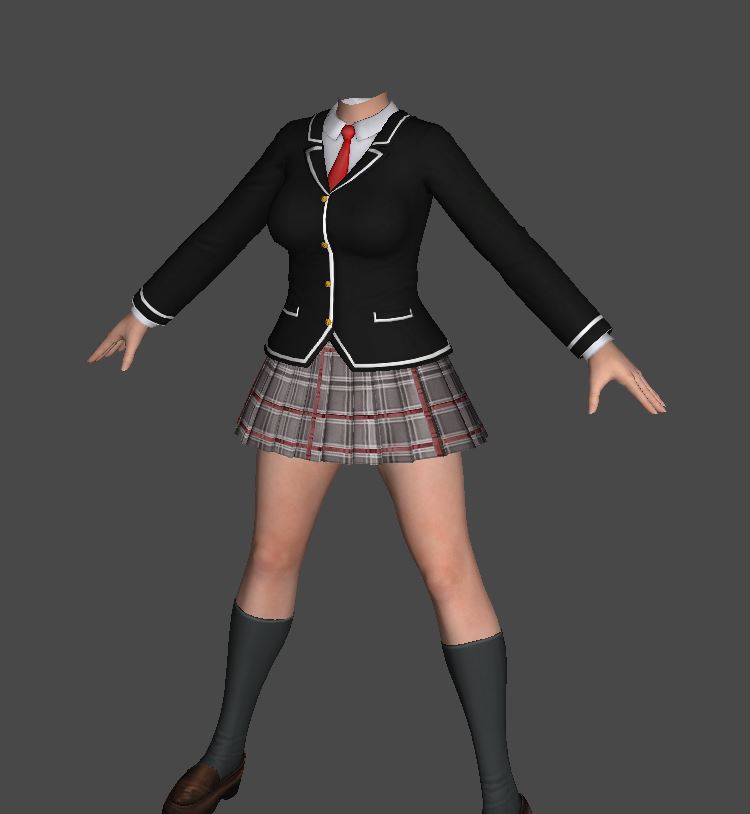 The great modder
mralex
, already released this outfit a while back, I just made my own version for the purposes of this tutorial.
Hope this encourages people (more creative than me) to try this tool out for themselves. 
**************************************************
Examples of some other things it can do: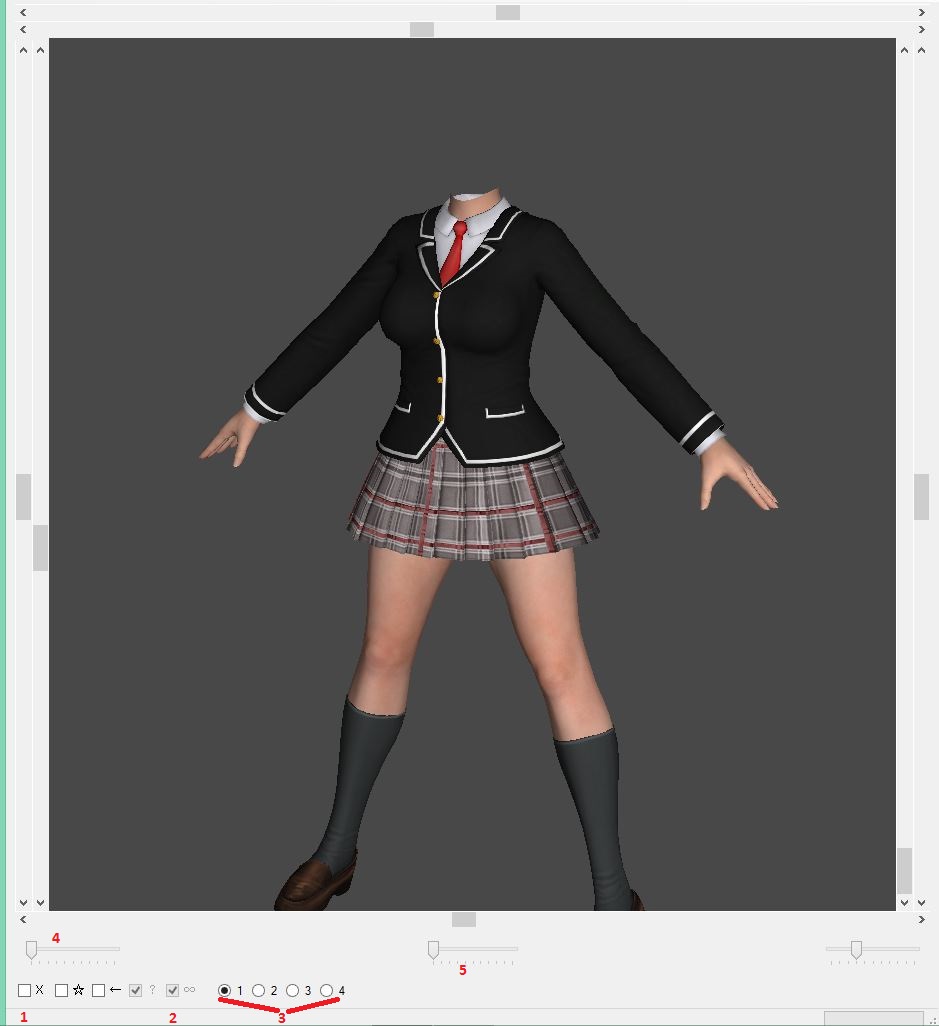 (1) Show the animation bones
(2) Display glasses and masks (if applicable) of a tmc file
(3) Show how all the different details (underwear) look on a costume
(4) Show water and (5) dirt effects on a costume, on a sliding scale
--useful to ensure your mod doesn't end up looking totally different when it gets wet in game.
Other random things I've used it for:
-Check if costume/hair/face match up (drag and drop hair and face onto an already open body file)
-Extract costumes from a DLC package, including the latest official DLC's
-Extract and swap .tmcmesh files
-Delete hair accessories from hair .tmc
-Delete that metal thing on the side of Momiji's face .tmc
-Delete weapons from models (pretty much the main reason I started looking into mesh removal in the first place)
---
NOTE:
Regarding Momiji's metal accessory, I'm guessing zoidnoid11 didnt know it at the time that Momiji has a separate face file that doesnt have the accessory. I'm just pointing this out if others are still wondering how to remove that and so that they wont bother anymore. If you want to use Momiji's face without the accessory to go along with a costume you're giving her, use MOMIJI_FACE_002.TMC and .TMCL in lnk_reshuffle. Extract them if you're gonna use them for Autolink. MOMIJI_FACE_001 has the accessory.